Dive Gear
Liquivision bought by Huish
April 9, 2014 By DIVER Editorial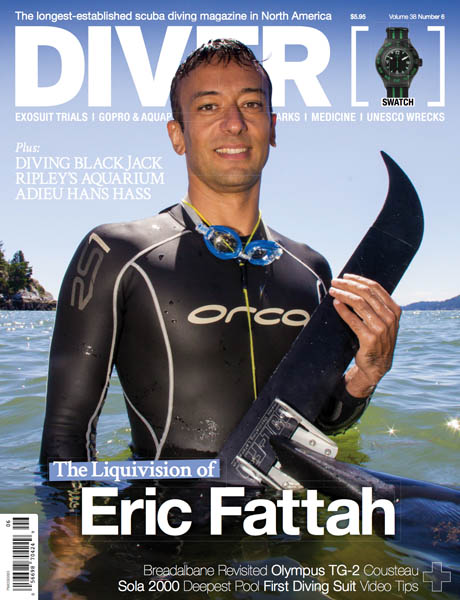 Huish Outdoors have announced the acquisition of Liquivision Products Inc., a premier dive computer company located in Vancouver, Canada, who have been featured inside DIVER many times, even on the cover (Liquivision owner and freediver Eric Fattah on the cover of Volume 38 Issue 6).
"The addition of the Liquivision team and products to our growing dive business represents a big step forward for us and we're very excited to have them on board," says Mike Huish, President of Huish Outdoors. "Liquivision's products will complement our Atomic Cobalt line, and the Liquivision team will position us to bring innovative new products and technology to the market quickly. By combining Liquivision and Atomic Aquatics' design and engineering teams, it instantly gives us unparalleled expertise in dive computer design and manufacturing, along with an appetite for innovation and amazing technology. This acquisition has created the ideal platform for our success in the dive computer business."
Founded in 2004 by inventor, freediver and former World Record Holder Eric Fattah, Liquivision has regularly rolled out an impressive string of firsts. In 2005, their F1 bottom timer was the first dive instrument to ever incorporate an OLED display. In 2007, their high-powered X1 trimix CCR computer featured a revolutionary tap-based user interface. In 2013 they unveiled the world's first long range wireless dive computer, the Lynx-AI, based on ultrasonic technology, allowing a diver to monitor his or her own air, as well as the air andlocation of up to 9 other divers, within a 100 meter range.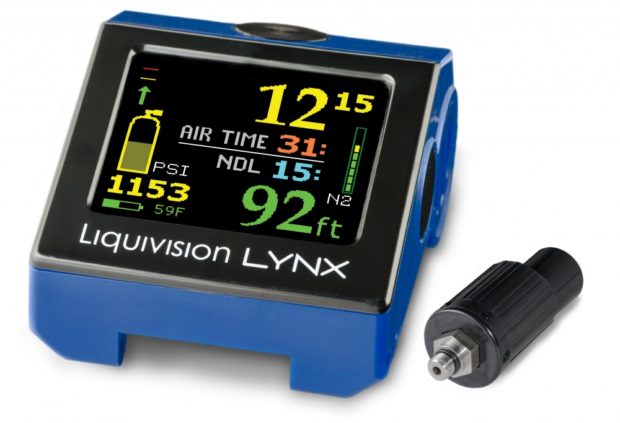 The Lynx has garnered many industry accolades, including a 2013 Editor's Pick by US Sport Diver, a 97/100 rating in UK Scuba magazine (their best computer rating ever) and even a "2014 Fetish" by tech magazine WIRED. The Lynx is currently used by recreational divers, dive instructors and police, military and search & rescue teams in over 40 countries worldwide.
"I'm delighted to join the Huish team and excited about the opportunity to grow the Lynx business," reports Eric Fattah, founder and CTO of Liquivision. "This is just the start and together we intend to take the dive computer business to the next level."
Margaret Malewski, co-owner and CEO of Liquivision adds, "This represents a milestone event for our company. Having grown Liquivision from a small start-up in Vancouver to a successful acquisition by a quality buyer in the form of Huish Outdoors is a real achievement for our team. We couldn't be happier."
Huish Outdoors strength is built on a solid team with extensive experience in manufacturing, vertical integration and building brands in the consumer products industry. With a mandate on acquiring and building companies with high-quality, innovative products, Huish Outdoors have significant financial resources and are committed to growth through strategic resources and investment. Huish Outdoor brands in the dive industry include Atomic Aquatics, BARE, Stahlsac, Zeagle and now, Liquivision.
For more information on Liquivision, click here.
2 Responses to "Liquivision bought by Huish"